Filing for divorce requires the initiator of the process to fill in a package of legal forms specific to their case and file them with the local court. If you need some guidance in this endeavor, you can find Brown County divorce forms in PDF format and their description on the Wisconsin Court System website. To give you a small hint on what to pay attention to, we offer a list of the basic forms that you may need:
How to File Divorce Papers in Brown County?
To file for divorce in Brown County, both or one of the spouses must have lived in the state for a minimum of 6 months and at least 30 days in the county prior to filing. Your personal situation, including your agreement/disagreement with the spouse, presence/absence of minor children, etc., may cause slight variations in the process. However, the main steps to take include:
Step 1: Deciding on the Way of Filing
Decide whether you will file alone or together with your spouse. This will determine which versions of forms you need and what filing steps you will have to take. You can file a Joint Petition only if you both agree to the divorce and reach decisions on it mutually.
Step 2: Completing the Right Forms
Each stage of a Wisconsin divorce requires you to file a specific set of papers. To define which forms you will need, think if you will file independently or jointly if you have minor children and if you agree with your spouse on the issues concerning kids and property. As soon as you have determined which forms suit your personal case, fill them out and make a few copies.

Step 3: Filing the Forms
You should take the completed Petition and a Confidential Petition Addendum, along with supporting forms, need be, to the circuit court. Pay the filing fee unless you request to waive it, and take the copies from the clerk.
Step 4: Serving the Defendant
If you file individually, notify your spouse about the divorce process by serving them with copies of the papers within 90 days after filing. This procedure is usually fulfilled by a sheriff's deputy or a process server in the county of the respondent's residence or any legal adult unrelated to your divorce case.
The respondent (your spouse) should then fill out the Response and Counterclaim form and provide it to both you and the court clerk. You should obtain the Proof of Service from the person who hand-delivered the papers and file it with the court clerk.
Step 5: Waiting 120 Days
After the papers were served on the defendant, the court imposes a waiting period of 120 days till they can start to examine the case. During this time, the spouses may change their minds and decide to reconcile. They can complete and file the corresponding forms to delay or stop the divorce process.
Step 6: Completing the Final Forms
During the waiting period, spouses should complete and exchange Financial Disclosure Statements to provide each other and the court with detailed information about their assets, debts, incomes, and expenses. You should also complete a Marital Settlement Agreement outlining all the issues of your marriage you have agreed upon. The court may also require you to file Findings of Fact, Conclusions of Law, and Judgment of Divorce, Vital Statistics Form, and some other documents.
Step 7: Finalizing the Divorce
If your case is uncontested and the court approves the paperwork, you will only attend a final hearing to be granted the divorce. In a contested divorce, it is best if your lawyer guides you through the process, as it may be long and complex. At the end, the judge will sign the Findings of Fact, Conclusions of Law, and Judgment form to grant you the marriage dissolution.
Where Do You File Divorce Papers in Brown County?
The couple or the plaintiff should file their divorce papers in the circuit court of Brown County if at least one of them resides there. The list of Brown County divorce courts is provided below.
| Court Name | Court Address | Working Hours | Phone Number |
| --- | --- | --- | --- |
| Brown County Circuit Court – Centralized Services | 100 S Jefferson St, Green Bay, WI 54301 | Monday-Friday: 8:00am-4:30pm | (920) 448-4155 |
| Brown County Circuit Court – Northern Branch | 305 E Walnut St, Green Bay, WI 54301 | Monday-Friday: 8:00am-4:30pm | (920) 448-4190 |
How Much Does It Cost to File Divorce Papers in Brown County?
Brown County divorce filing fees range between $180 and $300. The factors that influence the price include the type of Petition (joint or individual), involvement of children, additional requests (for support or maintenance), etc.
The entire process may cost anywhere from $1,500 to more than $20,000, depending on the type of divorce. Uncontested cases will be cheaper since you do not need a lawyer. Considering all the fees for filing, process of service, supplementary forms and services, etc., the cost may be $1,500-$3,000. It may be a few thousand dollars more if you decide to hire an attorney.
In contested cases, the family lawyers' fees, ranging from $100 to $450 per hour, would constitute the bulk of the sum you must pay. Consequently, the most complicated divorces that require a lot of time and numerous hearings may cost about $20,000.
How Long Does It Take To File Divorce Papers in Brown County?
The divorce can be finalized no earlier than 4 months from the day the papers are served due to the mandatory waiting period. However, this date is very approximate and depends on many factors. On average, a divorce in Brown County may last from six months to a year.
Uncontested cases may be finalized right after the 120-day waiting period is over, but the court's caseload may delay this process. A contested divorce will require time-consuming negotiations and hearings, which may drag on for several years.
Can I File My Own Divorce Papers in Brown County?
You can resort to filing for divorce in Brown County on your own if you are in full agreement with your spouse and pursue an uncontested divorce. This way, you will not need to hire attorneys and attend the hearings, and the marriage will be ended much sooner.
Who Can Help with Filling Out Brown County Divorce Papers?
Our paperwork preparation service will gladly help you complete Brown County divorce papers online. You can fill in a simple questionnaire from the comfort of your home anytime and from any device to get a set of filled-out papers for your specific case at a very affordable rate. The forms we offer are 100% court-approved, and the filing instructions we provide in addition to them are detailed and comprehensive.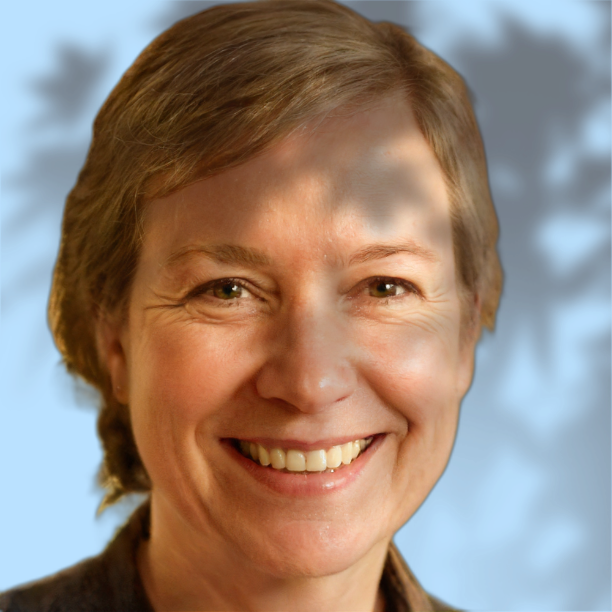 Veronica Wuest is a full-time writer and a paralegal who specializes in subjects related to divorce. In her articles, Veronica explores the intricacies of married life, love, and relationships. In addition, she gives practical recommendations and offers guidance for couples who've been through the ups and downs of relationships or decided to end them. In her free time, Veronica enjoys yoga and pilates. She is also an avid cook and enjoys trying out new recipes.