To file for a divorce in Barrow County, you must complete several forms, which may vary according to your individual situation and the type of divorce. You can get the Barrow County divorce forms in PDF format from the official website of the Judicial Council of Georgia. Here are the basic forms for filing for divorce:
Complaint for Divorce is filed by the petitioner to start the divorce process. It highlights the grounds for divorce, details about spouses, and any requests for child custody, alimony, property division, etc. It should be noted that different forms of Complaint exist for divorce with and without minor children.
Summons informs the defendant that you have filed for divorce and they have 30 days to file an answer.
Domestic Relations Financial Affidavit contains information about your income, expenses, assets, and debts.
Settlement Agreement is the form you may need if your divorce is uncontested. It highlights the spouses' agreements on the split of assets, property, and debts and decisions concerning other issues.
Final Judgment and Decree is a form signed by the judge that finalizes the divorce process and details the court's final decisions on the case.
How to File Divorce Papers in Barrow County?
To file for divorce in Barrow County, one of the spouses should submit the needed papers to the court and serve them on the other party. The filing process can be long and complex, depending on your specific circumstances. The general steps of the divorce procedure include:
Step 1: Filing the petition
You should file a Complaint for Divorce, officially starting the marriage dissolution process. In it, you should outline what you want to get after divorce regarding property, assets, child custody, alimony, etc. Take the originals of the Complaint and the starting set of divorce forms to the court clerk's office and pay the required court fee. Remember that to be able to file for a divorce in the state, one or both spouses must have lived in Georgia for at least six months prior to filing.

Step 2: Serving the other spouse
As soon as you have filed the paperwork, you must formally notify the defendant that the divorce process has started. As a rule, the delivery of papers to your spouse can be fulfilled through a process server or the sheriff's office for a certain fee. The defendant then has 30 days to confirm the receipt by filing the Acknowledgement of Service form with the court. In case they fail to do this, the divorce will be granted by default, and the plaintiff will be awarded the requests outlined in the Complaint if the judge approves them. If the defendant is unsatisfied with some of the specified terms, they can file a counterclaim to outline their position.
Step 3: Attending court hearing
Georgia laws require at least one hearing if the divorce is uncontested for the court to check the paperwork and approve your agreements. If your Georgia divorce is contested, and issues concerning the division of property, alimony, custody, visitation, etc., need to be resolved, the court may schedule a temporary hearing or a trial. More hearings may be needed in case of multiple disputes and the spouses' inability to cooperate during negotiations.
Step 4: Finalize the divorce
When you have reached all the agreements or resolved controversial issues during court hearings, the judge will make a final decision. You will then be able to obtain a divorce decree from the court clerk. Both parties should sign it to confirm their agreement to the terms set out in the decree. This document officially finalizes your divorce process and stipulates the court orders.
Where Do You File Divorce Papers in Barrow County?
You should file your divorce papers with the Superior Court Clerk's Office. The following Barrow County divorce courts handle family law issues, including dissolution of marriage cases.
| Court Name | Court Address | Working Hours | Phone Number |
| --- | --- | --- | --- |
| Barrow County Superior Court | 652 Barrow Park Drive, Suite D, Winder, GA 30680 | Monday-Friday: 8:00AM-5:00PM | (770) 307-3030 |
| Winder Municipal Court | 25 East Midland Avenue, Winder, GA 30680 | Monday-Friday: 8:00AM-5:00PM | (770) 867-3106 |
| Auburn Municipal Court | 1369 Fourth Avenue, Auburn, GA 30011 | Monday-Friday: 8:00AM-5:00PM | (770) 963-4002 |
How Much Does It Cost to File Divorce Papers in Barrow County?
While filing fees in Georgia start from $200, the entire divorce process cost may reach about $30,000. The average cost of a divorce greatly depends on several factors, including the complexity of the case and attorneys' fees.
Barrow County divorce filing fees range from $200 to $220. Additional fees may apply for supplementary forms and services. If you get assistance from our document preparation service, you only need to pay $139 for the filled-out paperwork and instructions.
If the divorce is contested and requires the participation of lawyers, the cost may be significantly higher. The average attorney's fees in Georgia range between $100 and $450 per hour.
How Long Does It Take to File Divorce Papers in Barrow County?
The time from serving the other party till the divorce in Barrow County can be final may range from a few months to a year or more. It is definitely shorter for an uncontested divorce with no major issues, which can be finalized within less than two months.
Complex contested cases, on the other hand, require multiple court hearings and can drag on for several years. It's also worth noting that the court's workload and the judges' availability can affect the timeline.
Can I File My Own Divorce Papers in Barrow County?
You can file for divorce and complete it on your own if you don't have disagreements with your spouse. Keep in mind that while filing for divorce in Barrow County on your own can save you money on attorney fees, it also requires a significant amount of time, effort, and attention to detail.
Who Can Help with Filling Out Barrow County Divorce Papers?
Our online divorce service offers professional help with form preparation for full-agreement cases. Get complete Barrow County divorce papers online by passing a simple questionnaire at any place, anytime. When working with us, you will not need to spend weeks searching for and filling out all the documents yourself or hire a lawyer. With our professional assistance, you can get forms for your specific situation and guidance on how to file for divorce with the court for only $139.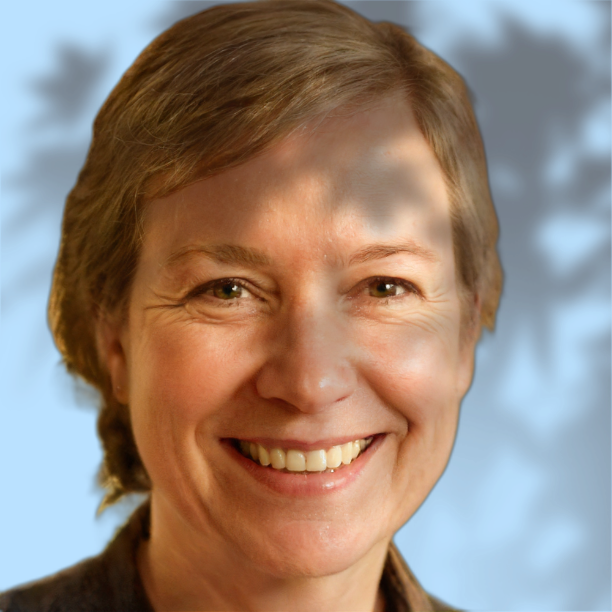 Veronica Wuest is a full-time writer and a paralegal who specializes in subjects related to divorce. In her articles, Veronica explores the intricacies of married life, love, and relationships. In addition, she gives practical recommendations and offers guidance for couples who've been through the ups and downs of relationships or decided to end them. In her free time, Veronica enjoys yoga and pilates. She is also an avid cook and enjoys trying out new recipes.