If you are going to start an uncontested divorce and do not plan to hire a lawyer, you will need to collect and fill out the Volusia County divorce forms in PDF on your own. Depending on the case, there may be dozens of papers one must file, so you need to determine in advance the exact forms required in your divorce packet.
Here, you can get acquainted with the most common forms for filing a divorce:
Petition for Dissolution of Marriage. A petition is the first form you file with the court asking to open a divorce case. In this document, you must provide basic information about you and your spouse. In Florida, there are 4 types of petitions: for simplified dissolution of marriage, for spouses with no children and no property, for cases with children and no property, and for divorces with no children but with property to divide.
Summons. It is a document that a petitioner must send to a defendant. This form is an official notification for the second party that a divorce case has been initiated. It also contains information on what steps must be taken further.
Vital Statistics Sheet. This short form includes such important information as spouses' names, their place of residency, date and place of marriage, number of children, etc.
Marital Settlement Agreement. A settlement agreement is a contract that is concluded by spouses, which they have to present to the court. In this document, they record all the agreements concerning property and assets division, alimony, child custody and support, etc.
Family Law Financial Affidavit. In this form, both spouses must provide their financial information, such as gross salary, other sources of income, benefits, etc. They must also enlist assets and their value.
The abovementioned list of forms has been created for informational purposes, so please note that you have to conduct your own research to determine what papers are required for your specific case.
How to File Divorce Papers in Volusia County?
In order to get your divorce finalized, you need to complete several important steps, such as checking out whether you can file for marriage dissolution in the state, looking for necessary forms, etc. To file for divorce in Volusia County, you must do the following:
Step 1: Make sure you meet the residency requirements
For a Florida court to have jurisdiction over your case, you must comply with the residency rules. You must live in the state for at least 180 days before filing.

Step 2: File the paperwork
To start a divorce case, you need to prepare a specific set of documents. You will have to fill out your forms, print and sign them, and file them with the county clerk. Some of the papers must be signed only in front of a notary public.
Step 3: Serve your spouse
After you have filed the documents, you must notify your spouse that the divorce case has been opened. In Florida, you are not allowed to do it personally. You can hire a process server or a sheriff or ask a third party to deliver the paperwork.
Step 4: Attend the final hearing
If the divorce case is uncontested, it is not mandatory that both spouses come to the final hearing. Only a petitioner may be required to be present in the court. The hearing usually does not take too long since the judge only needs to review the paperwork to make sure it is in order. After that, they issue a final judgment by signing the Final Disposition.
Step 5: Get a divorce certificate
As soon as the judge grants your divorce, the court clerk has to forward the information to the Bureau of Vital Statistics. It is usually done within 60 days. As soon as this period is over, you can request a copy of your Florida divorce certificate.
Where Do You File Divorce Papers in Volusia County?
You must file your divorce papers with the county clerk of a local court. Alternatively, you can file electronically via the official website of the clerk of courts.
You can find Volusia County divorce court addresses here:
| Court | Address | Phone Number |
| --- | --- | --- |
| Volusia County Courthouse | 101 N Alabama Ave, DeLand, FL 32724 | (386) 736-5915 |
| Daytona Beach Courthouse Annex | 125 E Orange Ave, Daytona Beach, FL 32114 | (386) 257-6096 |
| New Smyrna Beach Courthouse Annex | 124 N Riverside Dr, New Smyrna Beach, FL 32168 | (386) 423-3321 |
How Much Does It Cost to File Divorce Papers in Volusia County?
The Volusia County divorce filing fees are around $410. You may ask the court to waive fees if you cannot afford to pay them. You can do it by filing an Application for Determination of Civil Indigent Status with the court clerk. Please note that this service will cost you $25, a fee that cannot be waived.
The cost of divorce can increase significantly if you are not able to solve the disputes with your spouse out of court. In this case, you can only file with the help of a lawyer, and apart from court fees, you may need to pay up to $13,000 or more.
If you do not plan to fight in court with your spouse but still want to work with a lawyer, their assistance with an uncontested case would cost you around $5,000. Finally, if you wish to file on your own, all you need to cover are the court costs.
How Long Does It Take to File Divorce Papers in Volusia County?
After you serve the paperwork to your spouse, they have 20 days to provide the answer. After that, the court can review your case and finalize your divorce in Volusia County.
The overall timeline of your divorce mainly depends on whether it is contested or uncontested. If you and your spouse have much to argue about, your marriage dissolution process can last more than a year. On the contrary, if you have reached full agreement, you can finalize your case in a few months.
Can I File My Own Divorce Papers in Volusia County?
Yes, filing for divorce in Volusia County without a lawyer is possible if you and your spouse fully agree on all aspects of your divorce. In this case, you can proceed without an attorney's involvement and prepare and file the papers on your own.
Who Can Help with Filling Out Volusia County Divorce Papers?
If you do not wish to cooperate with a lawyer but require paperwork help, you can complete Volusia County divorce papers online with our service. You will only need to fill out a questionnaire and receive your ready-to-use forms in just a few days. We work at a flat fee and provide our customers with court-approved forms and a step-by-step filing guide.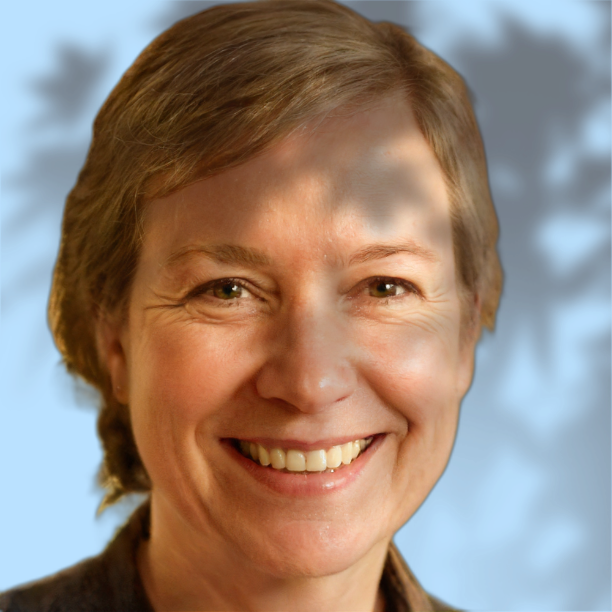 Veronica Wuest is a full-time writer and a paralegal who specializes in subjects related to divorce. In her articles, Veronica explores the intricacies of married life, love, and relationships. In addition, she gives practical recommendations and offers guidance for couples who've been through the ups and downs of relationships or decided to end them. In her free time, Veronica enjoys yoga and pilates. She is also an avid cook and enjoys trying out new recipes.