To start a marriage dissolution, spouses need to prepare and file with the court divorce papers specific to their case. The most common Lincoln Country divorce forms in PDF are the following:
Complaint for Divorce It is a basic form a petitioner has to file to start a divorce process. It includes information about spouses, the grounds for divorce, and the relief sought concerning property and debt division, child custody and support, alimony, etc.
Civil Cover Sheet. It is a legal document with general information about a case, including case type, legal issues that make up the basis of the case, etc.
Affidavit of Financial Means. It is a detailed overview of spouses' financial situation. The document contains data about income, assets, expenses, and liabilities of both parties. This form is needed for a judge to make an informed decision about marital assets division, child support, and other financial matters.
Confidential Information Sheet. It is a document filed to provide sensitive personal and financial information to the court while keeping that data confidential and protected from public disclosure.
In Forma Pauperis Affidavit. A petitioner may file this document if they would like the court to waive the fees due to a petitioner's difficult financial situation.
Summons. The court issues this document to notify a defendant that a divorce case has been filed against them. The form includes information about the respondent's rights and obligations in the legal process.
How to File Divorce Papers in Lincoln County?
There are certain steps you need to take when you file for divorce in Lincoln County. Below, you can find a general description of the divorce process in the state.
Step 1. Make Sure You Meet Residency Requirements
To be able to get a divorce, either a petitioner or a defendant must have lived in Arkansas for at least 60 days before a plaintiff initiates the divorce process.
Step 2. Fill out Divorce Forms
You can download templates of divorce forms from the court's website and fill them out with the necessary data. However, keep in mind that the amount of paperwork can be quite extensive, and some forms may be missing on the official websites. Therefore, you may need to address a lawyer for help; alternatively, you may consider using online document preparation services.

Step 3. File a Complaint for Divorce
Head to a courthouse or use an eFiling system to submit your documents to the court. You also need to pay a filing fee, which is currently $165. The clerk will assign a number to your divorce case.
Step 4. Serve Divorce Documents to a Defendant
You can use several methods to deliver copies of divorce forms to your spouse. One of the most common ones is to hire a sheriff who will give documents to a respondent. Besides, you can choose a certified process server. Alternatively, it is possible to send papers by mail.
Step 5. Wait for a Response
Once a defendant receives the divorce papers, they usually have 30 days to prepare a response and submit it to the court. If they don't provide an answer within this time, the court may decide to grant the divorce without the defendant's participation in the process.
Step 6. Complete a Waiting Period
According to state law, couples have to wait 30 days from the moment they officially apply for divorce before the court can dissolve their marriage.
Step 7. Get a Divorce Decree
The judge will make a final decision concerning your Arkansas divorce case and sign a divorce decree, which is a document that officially ends your marriage. A divorce decree contains a description of all divorce-related issues like property division, child custody and support, etc., and how they've been resolved. The signed divorce decree is entered into the court records.
Where Do You File Divorce Papers in Lincoln County?
You can file your divorce documents in person by visiting a local court or by using an online filing system. This option becomes popular due to the convenience, though you have to pay an additional registration fee.
To submit a divorce package in person, you can go to any Lincoln County divorce court from the list below:
Court Name
Court Address
Working Hours
Phone Number
Lincoln County Circuit Court
300 N Drew St, Star City, AR 71667
Monday-Friday
8:00 AM – 4:30 PM
(870) 628-4147
Lincoln County District Court
300 N Drew St, Star City, AR 71667
Monday-Friday
8:00 AM – 4:30 PM
(870) 628-4147
How Much Does It Cost to File Divorce Papers in Lincoln County?
Currently, a petitioner has to pay $165 to start a marriage dissolution. Lincoln County divorce filing fees make up the bulk of divorce expenses in uncontested no-fault cases. If spouses manage paperwork themselves, the overall divorce costs can be less than $400.
For contested proceedings, which usually require a lawyer's participation, divorce expenses get several times higher and can eventually exceed $15,000.
If you want to keep your divorce costs at the lowest possible minimum, you should try to reach an agreement with your partner without resorting to third-party assistance.
How Long Does It Take to File Divorce Papers in Lincoln County?
Considering that spouses must wait a 30-day mandatory period, a divorce in Lincoln County will last not less than 2-3 months. However, this timeframe is valid for uncontested, no-fault cases.
If there are crucial disputes to be resolved by the court, spouses may need to wait more than a year until their divorce is finalized.
Can I File My Own Divorce Papers in Lincoln County?
Filing for divorce in Lincoln County without involving lawyers may be a suitable option if you and your spouse have reached an agreement on all major divorce terms. This way, you can greatly facilitate a divorce process, save money, and avoid multiple hearings in court.
Who Can Help with Filling Out Lincoln County Divorce Papers?
If you need help with divorce document preparation, you can fully rely on our service. We have developed a detailed divorce questionnaire, and the filling-out process is very intuitive. You can start answering questions, save the progress, and return to it later.
Using our service, you can complete Lincoln County divorce papers online at a convenient tempo and get your ready-to-use forms within several business days. Besides, you will receive all the needed papers at a moderate fee, with filing guidelines provided absolutely for free.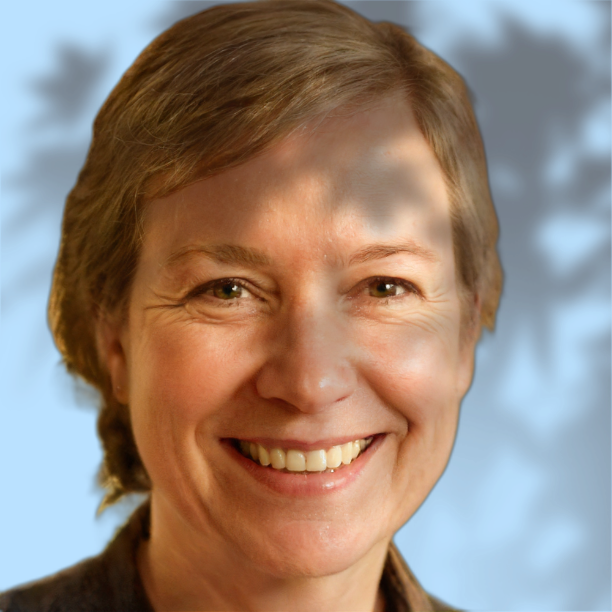 Veronica Wuest is a full-time writer and a paralegal who specializes in subjects related to divorce. In her articles, Veronica explores the intricacies of married life, love, and relationships. In addition, she gives practical recommendations and offers guidance for couples who've been through the ups and downs of relationships or decided to end them. In her free time, Veronica enjoys yoga and pilates. She is also an avid cook and enjoys trying out new recipes.