To prepare for divorce, you will first need to determine which documents you should file and which stages of the process to go through.
In this article, you can find answers to frequently asked questions and download the most common Tillamook County divorce forms in PDF format.
Here are the basic forms you may need for an uncontested divorce without children in Oregon:
This list of documents is indicative but not final. Depending on the circumstances of your divorce, you may need other case-specific forms.
How to File Divorce Papers in Tillamook County?
To file for divorce in Tillamook County, the petitioner or the respondent must have been a state resident for at least 6 months before filing with the court. The only ground for an Oregon divorce is irreconcilable differences between parties that led to the breakdown of their marriage.
The following stages describe the step-by-step divorce process within the state:
Step 1. Filling out the necessary papers.
To complete the paperwork required for your case, you need to find the forms, fill out, sign, and notarize them if necessary. In addition to the originals, make the required number of copies of the prepared documents before submitting them to the clerk.

Step 2. Filing a set of documents with the clerk's office.
You need to file the initial set of documents with the court to start the divorce in the county where you or your spouse lives.
You can file for a summary dissolution if you have no disagreements with your spouse, and your case is very simple. However, you need to meet the requirements stipulated in Or. Rev. Stat. Ann. § 107.485. If you do not qualify for a summary divorce while still being in full agreement with your partner, you can file a Co-Party Petition, which is another option for a simplified process.
When submitting a Petition and other accompanying documents, you need to pay court fees or prepare an Application and Declaration for Deferral or Waiver of Fees and an Order Regarding Deferral or Waiver of Fees to ask the court to waive them if you qualify.
Step 3. Serving the respondent.
You should notify your spouse about the initiation of the case by serving them with a Petition, a Summons, and other documents. If the respondent agrees to receive the papers without being served and signs the Acceptance of Service or you have filed a joint petition, you can avoid the service procedure.
If they refuse to cooperate, you should mail the papers or have them served by a sheriff, a private process server, or another adult person who is not involved in the case or related to any of the parties. After that, you need to file an Acceptance or Certificate of Service with the court.
Step 4. Filing a response to the Petition.
After the respondent receives the divorce papers, they have 30 days to file an answer or counter-petition. If your spouse does not respond within this time, the judge can issue a default judgment.
Step 5. Finalizing the divorce.
If you and your spouse agree on all the divorce terms and file jointly or for summary dissolution, the judge can grant the divorce without setting a court hearing.
However, if the divorce is contested, you may need to attend one or more hearings until all issues of child custody, maintenance, and property division are resolved. When finalizing the divorce, the judge signs a General Judgment of Dissolution of Marriage.
Where Do You File Divorce Papers in Tillamook County?
You can file for divorce at the Tillamook County divorce court clerk's office at one of the addresses listed below. You need to have a prepared set of documents for your case with you.
| Court Name | Address |
| --- | --- |
| Tillamook County Circuit Court | 201 Laurel Avenue, Tillamook, OR 97141 |
| Tillamook County Justice Court | 201 Laurel Avenue, Tillamook, OR 97141 |
How Much Does It Cost to File Divorce Papers in Tillamook County?
The minimum cost of your divorce may equal the current Tillamook County divorce filing fees, which are about $300. If your case is uncontested and you proceed without a lawyer, the price of your divorce may reach $1,000, including expenses on preparing copies, notary fees, etc.
For hiring an attorney, you will have to pay at least $2,000-$5,000 if your marriage dissolution is uncontested and $5,000-$10,000 if any disputes on divorce terms are involved. The average cost of a highly contested divorce can go up to $15,000-$20,000 or more.
How Long Does It Take to File Divorce Papers in Tillamook County?
Although there is no waiting period for a divorce in Tillamook County, the judge cannot start examining your case sooner than 30 days, a time to respond to the Petition, have passed, excluding the cases of a co-party submission.
Depending on the court's workload, uncontested cases can last from 1 to 3 months, while contested ones can be extended for 6-12 months due to the need to attend several court hearings.
Can I File My Own Divorce Papers in Tillamook County?
Filing for divorce in Tillamook County without an attorney is possible if your divorce is agreed upon and you have no disputes with your spouse regarding its terms. However, it may be risky to go through the divorce process without the lawyer's involvement if your case is contested.
Who Can Help with Filling out Tillamook County Divorce Papers?
If you decide to act independently, our document preparation service can significantly save you time and money at the first stage of the divorce process. With its help, you can complete Tillamook County divorce papers online in just a few days without searching for the documents on your own. In addition to divorce forms, you will receive our detailed filing instructions to guide you in your further divorce process.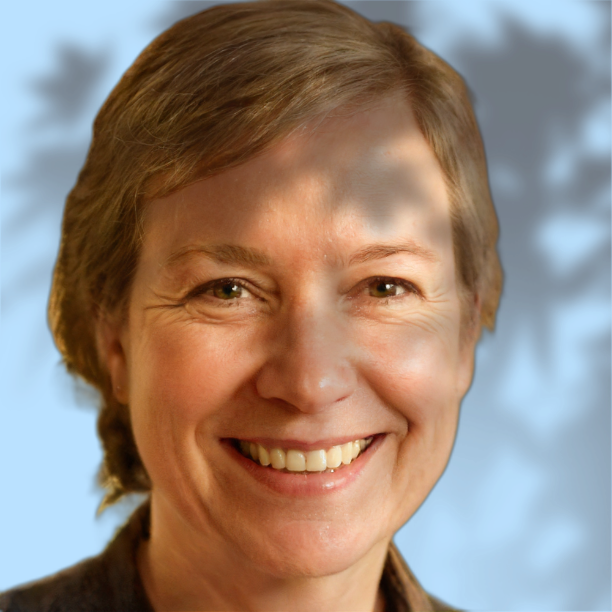 Veronica Wuest is a full-time writer and a paralegal who specializes in subjects related to divorce. In her articles, Veronica explores the intricacies of married life, love, and relationships. In addition, she gives practical recommendations and offers guidance for couples who've been through the ups and downs of relationships or decided to end them. In her free time, Veronica enjoys yoga and pilates. She is also an avid cook and enjoys trying out new recipes.