The set of documents required for divorce can vary depending on the circumstances of the case, for example, if a couple can agree on divorce terms, has minor children, property to divide, etc. In this article, you can look through some of the Baca County divorce forms in PDF format and get answers to the questions you may have about the dissolution of marriage.
The following documents are usually mandatory for spouses filing for divorce:
How to File Divorce Papers in Baca County?
A couple can file for a Colorado divorce if one of them has been a state resident for at least 91 days. If a divorcing couple has children, they must live in the state for 182 days or more so that the court has jurisdiction to decide on child-related issues.
To get a divorce, you need to go through the following steps.
Step 1. Preparing the necessary documents.
On average, you may need around 15 forms or more depending on whether your case is contested, whether minor children are involved, etc. You can get the required papers at the court clerk's office or find them online on the court website; then, fill out the documents and sign them. You can check with the clerk how many copies of each form are needed and which documents you need to notarize.

Step 2. Submitting the prepared forms to the court.
To file for divorce in Baca County, you need to pay mandatory fees and provide the court clerk with the Petition, Case Information Sheet, Summons, and other forms required for your case; you must prepare and submit to the court a Sworn Financial Statement and Certificate of Compliance within 42 days after filing or receiving a petition.
Step 3. Serving the other spouse and getting a response.
If a defendant agrees with the divorce terms, they may sign and date the Waiver and Acceptance of Service; then, you will need to file this form with the court. If the other party does not want to accept the papers, you must serve them. To do this, you can hire a private process server, a sheriff, or another person over 18 who is not involved in the case. If you do not know where the defendant is, you can notify them about the divorce proceedings by publication. A defendant has 21 days to respond if they were served within the state and 35 days if outside the state.
Step 4. Attending the Initial Status Conference and Parenting Class.
The court will likely appoint you an ISC in approximately 40 days after you file for divorce. It is a short meeting with the National Court Facilitator, which is necessary to define the case management plan, timelines, involvement of experts, etc. You will also need to attend a Parenting Class if you have children under 18.
Step 5. Scheduling a hearing and finalizing a divorce.
If you and a defendant do not have unresolved divorce-related issues, the court can potentially finalize a marriage dissolution on the 92nd day after you file or serve the petition. If the case is contested, you will need to attend several court hearings until you reach an agreement or the judge makes a decision regarding child custody, maintenance, property division, etc.
Where Do You File Divorce Papers in Baca County?
You can file for divorce in Baca County divorce court if you or your spouse is a county resident. You can also file online through the Colorado Courts Integrated Electronic Filing System. To submit papers in person, go to one of the courts below:
| Court Name | Court Address | Name of Clerk | Working Hours | Phone Number |
| --- | --- | --- | --- | --- |
| Baca County District Court | 741 Main St, Springfield, CO 81073 | Janet Johnson | Monday-Friday, 8:00am-5:00pm | (719) 523-4555 |
How Much Does It Cost to File Divorce Papers in Baca County?
When filing for divorce, you need to pay Baca County divorce filing fees, which amount to $230. Spouses can have other expenses on attending family consultations, making copies of documents, etc.
If you do not hire an attorney, you will have to pay, on average, from $1,000 to $2,000 for an uncontested divorce; involving a lawyer will increase expenses to $4,000 and more. Contested cases are usually expensive, with overall costs ranging from $10,000 to $15,000 and more.
How Long Does It Take to File Divorce Papers in Baca County?
You cannot finalize your divorce in Baca County before the 91-day waiting period is over. The countdown begins on the day when you and your spouse submit a jointly signed petition or you serve the other party with the necessary papers. On average, uncontested cases last 3-6 months, while contested ones take about 6-9 months.
Can I File My Own Divorce Papers in Baca County?
You can avoid hiring a lawyer if your case is uncontested. Filing for divorce in Baca County on your own is most appropriate if you and your spouse have agreed on property division, child custody, support, visitation, etc., and have signed a marital settlement agreement.
Who Can Help With Filling Out Baca County Divorce Papers?
You can save time and money if you complete Baca County divorce papers online with the help of our document preparation service. After you pass a convenient questionnaire about your divorce, you will get a ready-to-file package of forms required for your case in a few days. You can download them from your profile and print them out or receive forms from a courier for an additional cost. Our service will prepare your case-specific paperwork quickly and at a reasonable fee.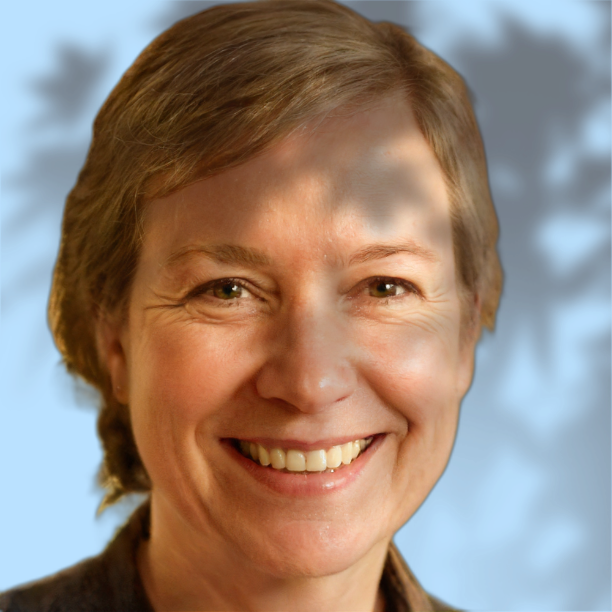 Veronica Wuest is a full-time writer and a paralegal who specializes in subjects related to divorce. In her articles, Veronica explores the intricacies of married life, love, and relationships. In addition, she gives practical recommendations and offers guidance for couples who've been through the ups and downs of relationships or decided to end them. In her free time, Veronica enjoys yoga and pilates. She is also an avid cook and enjoys trying out new recipes.