Spouses who have decided to end a marriage need to prepare the divorce paperwork and submit it to the court. In this article, you will find basic Yolo County divorce forms in PDF format and learn about the main stages and costs of marriage dissolution.
The standard documents couples need to file with the court include:
How to File Divorce Papers in Yolo County?
To file for divorce in Yolo County, either spouse must have lived within the state for at least 6 months and in the county for the past 3 months or more. California divorce can be based on only two grounds – irreconcilable differences between spouses and permanent legal inability to make decisions.
To get a divorce, you will need to go through the following steps:
Step 1. Preparing the documents.
You need to determine and prepare a set of documents necessary for your case; their list will depend on the circumstances of your marriage dissolution, for example, whether you have children, property to divide, require alimony, etc. If you do not know what forms are required, you can check it with the county clerk's office. After you have filled out the original papers, make copies of the documents.

Step 2. Filing divorce forms with the court.
You need to submit the completed papers to the county clerk's office. The clerk will review the documents, stamp them, and give your case a number. You will need to pay a court fee for filing the forms. If you cannot cover this amount, you can fill out a Request to Waive Court Fees and file it with the court clerk.
Step 3. Serving the other party.
You cannot serve your spouse on your own; you can ask another person who is over 18 and who is not a participant in your case or hire a sheriff or a professional process server to deliver the paperwork. After serving a respondent, you will receive a Proof of Service, which you will need to file with the court.
Step 4. Responding to the petition and sharing financial information.
Once a defendant gets the documents, they have 30 days to provide an answer to the petition. After that, spouses need to share their financial information with each other. A petitioner must complete disclosures within 60 days from filing a petition, and a defendant must do it within 60 days from responding.
During the information-sharing process, both parties must serve each other with an Income and Expense Declaration and other finance-related forms. To confirm the disclosure, you need to file a Declaration Regarding Service of Declaration of Disclosure with the court clerk's office.
Step 5. Finalizing the divorce.
To finish the divorce process, you should submit the final documents required for your case to the court. If you and your spouse have no disagreements about marital issues and have filled out the forms correctly, the judge can sign a divorce decree even if you do not appear in court. If your case is contested, you may need several hearings before a final decision is made. Remember that there is a mandatory waiting period of 6 months before any case can be finalized.
Where Do You File Divorce Papers in Yolo County?
If you meet the county residency requirements, you can file for divorce in person in any of the Yolo County Divorce Courts specified below; besides, it is possible to mail your documents to the clerk. Electronic submission of forms may also be available, but you should check in advance if it works in your county.
| Court Name | Court Address | Working Hours | Phone Number |
| --- | --- | --- | --- |
| Yolo Superior Court – Family Law Facilitators Office | 1000 Main St #150, Woodland, CA 95776 | Monday-Friday: 8:00 AM – 12:00 PM, 1:00 PM – 3:00 PM | (530) 406-6793 |
| Yolo Superior Court – Civil Division | 725 Court St, Woodland, CA 95695 | Monday-Friday: 8:00 AM – 3:00 PM | (530) 406-6702 |
How Much Does It Cost to File Divorce Papers in Yolo County?
When submitting documents to the court, you must pay Yolo County divorce filing fees, which amount to $450.
If your case is uncontested and you do not hire a lawyer, the cost of your divorce can be $1,500, on average. Attorney's fees for preparing papers, submitting them to the clerk's office, and representing you in court will range between $1,000 and $5,000.
If the case is contested, spouses will need to pay, on average, $17,000 or more depending on how complex their divorce is and how much time it will take to finalize.
How Long Does It Take to File Divorce Papers in Yolo County?
Spouses cannot finalize a divorce in Yolo County earlier than 6 months after serving a defendant due to the mandatory waiting period. Uncontested divorces where a couple has agreed on all issues of child custody, visitation, maintenance, and property division may last from 6 to 8 months. Contested cases are more complicated, and their timelines can be from 9-12 months to several years.
Can I File My Own Divorce Papers in Yolo County?
You can act independently when filing for divorce in Yolo County and avoid hiring a lawyer if your case is uncontested. If you and your spouse have agreed on all marital issues and concluded a settlement agreement, it is possible to avoid court litigation and go through the divorce process on your own.
Who Can Help with Filling Out Yolo County Divorce Papers?
If you would like to complete Yolo County divorce papers online, this is what our document preparation service can help you with. We offer an easy-to-use platform, round-the-clock customer support, and only up-to-date forms. Using our service, you will receive a set of documents required for your case within just a few days, avoiding the stress of dealing with legal paperwork on your own.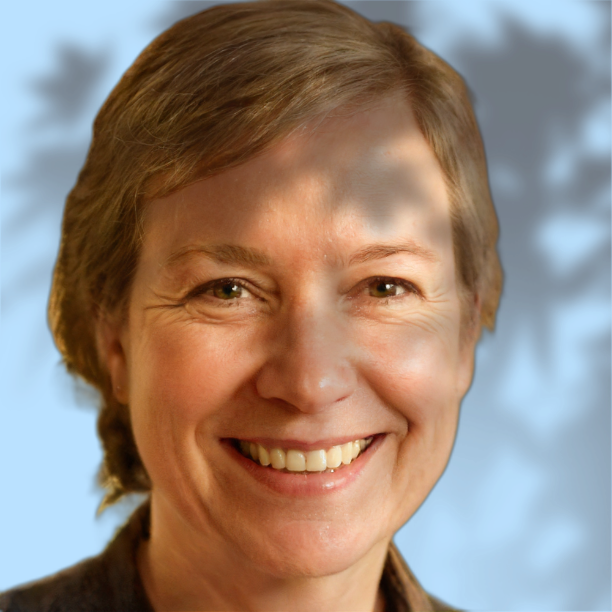 Veronica Wuest is a full-time writer and a paralegal who specializes in subjects related to divorce. In her articles, Veronica explores the intricacies of married life, love, and relationships. In addition, she gives practical recommendations and offers guidance for couples who've been through the ups and downs of relationships or decided to end them. In her free time, Veronica enjoys yoga and pilates. She is also an avid cook and enjoys trying out new recipes.